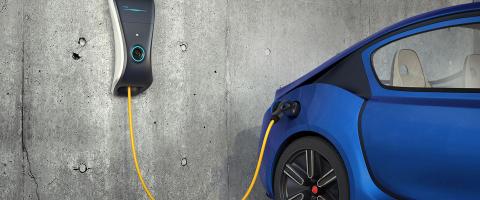 Australian businesses and employees may be able to save thousands of dollars on electric vehicles (EVs) after the Treasury Laws Amendment (Electric Car Discount) Bill 2022 passed both Houses of Parliament on 28 November, having first been introduced in July.
The new Fringe Benefits Tax (FBT) exemptions on EVs could mean savings for drivers who salary package an EV in a novated lease, and for employees providing 'tool-of-trade' vehicles to employees.
While pressure remains on the supply of some new EVs to Australian shores for now, this new bill provides great incentives to get your orders in early, making it worth the wait.
About the new legislation
The Treasury Laws Amendment (Electric Car Discount) Bill is one of the Federal Government's measures to reduce Australia's carbon emissions by accelerating the take-up of electric cars.
The exemption applies to zero or low emission vehicles valued below the luxury car tax threshold for fuel efficient cars (currently $84,916)
This includes battery electric vehicles, hydrogen fuel cell vehicles, and plug-in hybrid electric vehicles (PHEV)
It does not apply to vehicles designed to carry 1 tonne or more, or 9 passengers or more
The exemption will apply retrospectively from 1 July 2022 for vehicles delivered to, or first used by a person from this date
While FBT-exempt, the discount amount is still a reportable fringe benefit for tax purposes
Exemptions for PHEVs will be phased out from 1 April 2025
See full details here: https://www.aph.gov.au/Parliamentary_Business/Bills_LEGislation/Bills_Se...
Still to come
ATO guidelines will follow the enactment of this Bill, and are expected to clarify details, including treatment of leases created since 1 July, and how and when home charging infrastructure can be claimed
How SG Fleet / LeasePlan will help you
We are updating our internal systems to ensure all quoting, reporting and lease calculations align with the new FBT exemptions
After clarification from the ATO guidelines on how to treat existing leases, we will work with current lease holders to make any required changes to any leases started from 1 July
Get your orders in now – we will make sure all the exemptions are applied when your new cars arrive
Talk to us for more information on how the new FBT rules can help you go electric
News Article Categories