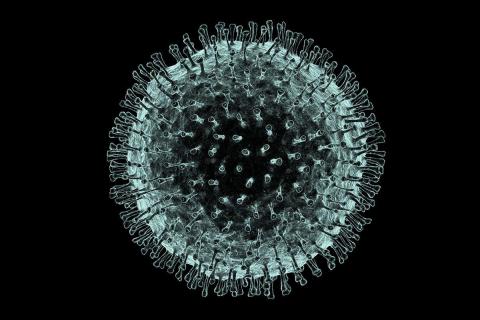 In responding to the Coronavirus (COVID-19) global crisis, LeasePlan Australia and New Zealand (LeasePlan ANZ) will act to protect the health and wellbeing of our people, while maintaining service levels for our customers as best we can.
We recognise our responsibilities to not only our staff, clients and partners, but also to the global community, on this unprecedented public health issue.
LeasePlan's Global Emergency Response Plan has been in place since February. LeasePlan ANZ has a dedicated COVID-19 Response Team that meets daily to manage and monitor our response, and it has proactively activated stages of the global response plan.
There are no reported cases of COVID-19 within our teams.
Continuity of service
We took the preventative step of moving our staff to work from home (WFH) arrangements on 16 March, and we have been able to maintain a consistent level of service.
We have enabled IT business continuity teams to enable and support staff working from home, and we continue to learn about and improve our capacity to operate with a remote workforce.
We have provided additional virtual meeting options for customer-facing employees to maintain healthy and productive working relationships.
We are in continuous dialogue with our national supplier network to ensure they continue to support our clients with essential vehicle services.
At this stage there are no known service delivery issues with our suppliers.
During this initial stage (0-6 weeks) of WFH, we anticipate minimal disruption to our business and minimal degradation of services.
Health and safety
This 'work-from-home' change is in addition to other preventative measures we have taken to protect the health and wellbeing of our people. These include (but are not limited to):
Daily employee communications to keep our people safe, informed and prepared
Global and domestic airline travel ban for business purposes
Quarantine procedures invoked for any employee returning from an international location, presenting with symptoms, reporting contact with someone who has or is suspected of having COVID-19
Suspension of office visits to or from clients and suppliers
Replacing face-to-face meetings with virtual meeting options
Ban on attendance at any public events / gatherings
Office premises – high hygiene and duty of care measures
Here to help
If you have any questions or need to get in touch with the teams at LeasePlan, please reach out. We ask for your patience and understanding if it takes us a little longer to respond in these circumstances.
Remember that we are still here to help you. Please speak with your LeasePlan representative for further information or support.
LeasePlan will continue to monitor news and advice from government, global and local health experts as this situation evolves, and keep you updated as required.