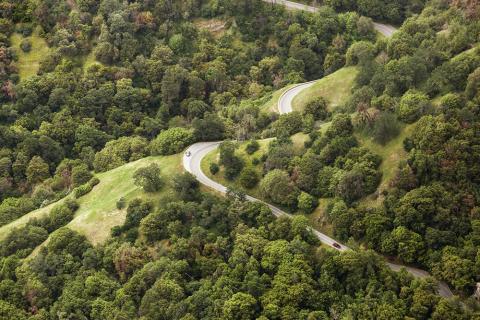 Today, LeasePlan announces the launch of a series of white papers that will raise awareness of how companies can lower the emissions of their fleets and help tackle climate change.
The first of these white papers – which you can download here – offers practical advice to fleet managers on how they can reduce the carbon footprint of their fleets, and help lower their company's emissions.
CEO Tex Gunning: "We see an increasing demand for low-emission vehicle fleets from corporate companies that want to lower their overall emissions and help tackle climate change. As part of our 2030 Sustainability Strategy, LeasePlan is fully committed to empowering companies to operate more sustainably by giving them the information and propositions that will enable them to make the switch to a low-emission fleet."
Additional white papers in LeasePlan's sustainable mobility series will be released over the coming weeks on topics including: electric light commercial vehicles, low emission zones, the world-harmonised light vehicle test procedure (WLTP).
Sustainability strategy
LeasePlan has committed to achieving net zero emissions from its total fleet by 2030, supporting the effective implementation of the Paris Agreement and climate-related Sustainable Development Goals.
Key elements in our sustainability strategy include educating customers on what's next in low-emission vehicles; facilitating the uptake of low-emission vehicles with attractive customer propositions developed by the LeasePlan Electric Vehicle Experience Centre; leading the development of a sophisticated second-hand car market of well-maintained, high-quality lease vehicles; and transitioning LeasePlan's own employee fleet to an electric vehicle fleet by 2021.
LeasePlan is also a founding partner of EV100, a new global business initiative designed to fast-track the uptake of electric vehicles and infrastructure, launched by The Climate Group around the UN General Assembly in September.